In pursuit of providing quality glass repair and replacement services,
Star Windshield Inc.
has experience in servicing the many peripheral parts and products alongside your glass. Beyond the glass itself, we repair and service everything from power window regulators to front-facing cameras. We even offer glass cleaning products for sale, to help keep your glass in pristine condition. We're the company to call for any issues with your power windows.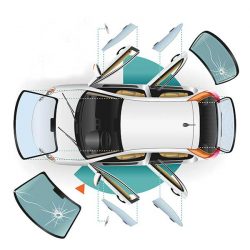 Front Facing Camera Calibrations
If you have a front-facing camera, calibration is important. Calibration ensures the depth and lighting are correct, ensuring a clearer picture and better focus. Let us handle the calibration so your camera is working the way you expect it to.
Power Window Regulators
Many times, damage to your car's window glass also causes damage to the regulator. In replacing power window glass, we're also equipped to replace the window regulator in Hot Springs, Red Oak, Rockwell, Piney, and Garland County, AR. Even if your glass isn't damaged, windows may not be working.
Window Cleaning Products
Whether you're calling us for a new windshield or a mirror replacement in Hot Springs, AR, don't forget to ask about our window cleaning products. We offer professional-grade cleaning products that leave behind a streak-free shine. Our products are great for all types of glass and work more effectively than most store-brand cleaners.
From crystal-clear shower doors to streak-free auto glass, we're as committed to keeping your glass clean as we are repairing it!
---
We're the Glass Experts
If you have questions about your home or auto glass or need information about how to maintain these products, contact Star Windshield Inc. today. Reach us to learn more about our services and capabilities, which also include windshield repairs and home glass replacements.